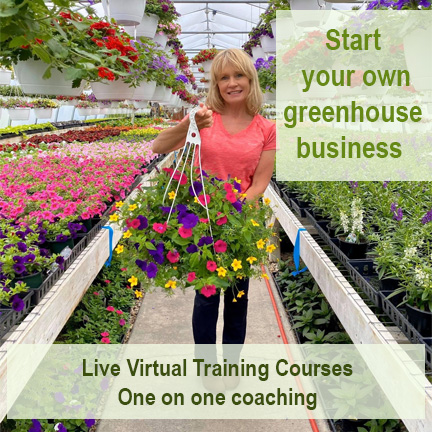 Hello! I'm Kimberly Smith,
(Master Gardener/Coach)

Do you have questions about
starting your own greenhouse?

My husband and I started our own
greenhouse business over 20 years ago.
Although we have a very successful
business, the first few years were
extremely challenging. We learned many
things by trial and error. Over the years
we gained an abundance of knowledge.
Today I am sharing that knowledge with
others.

If you have questions or need help
getting started, you may be interested
in my virtual courses.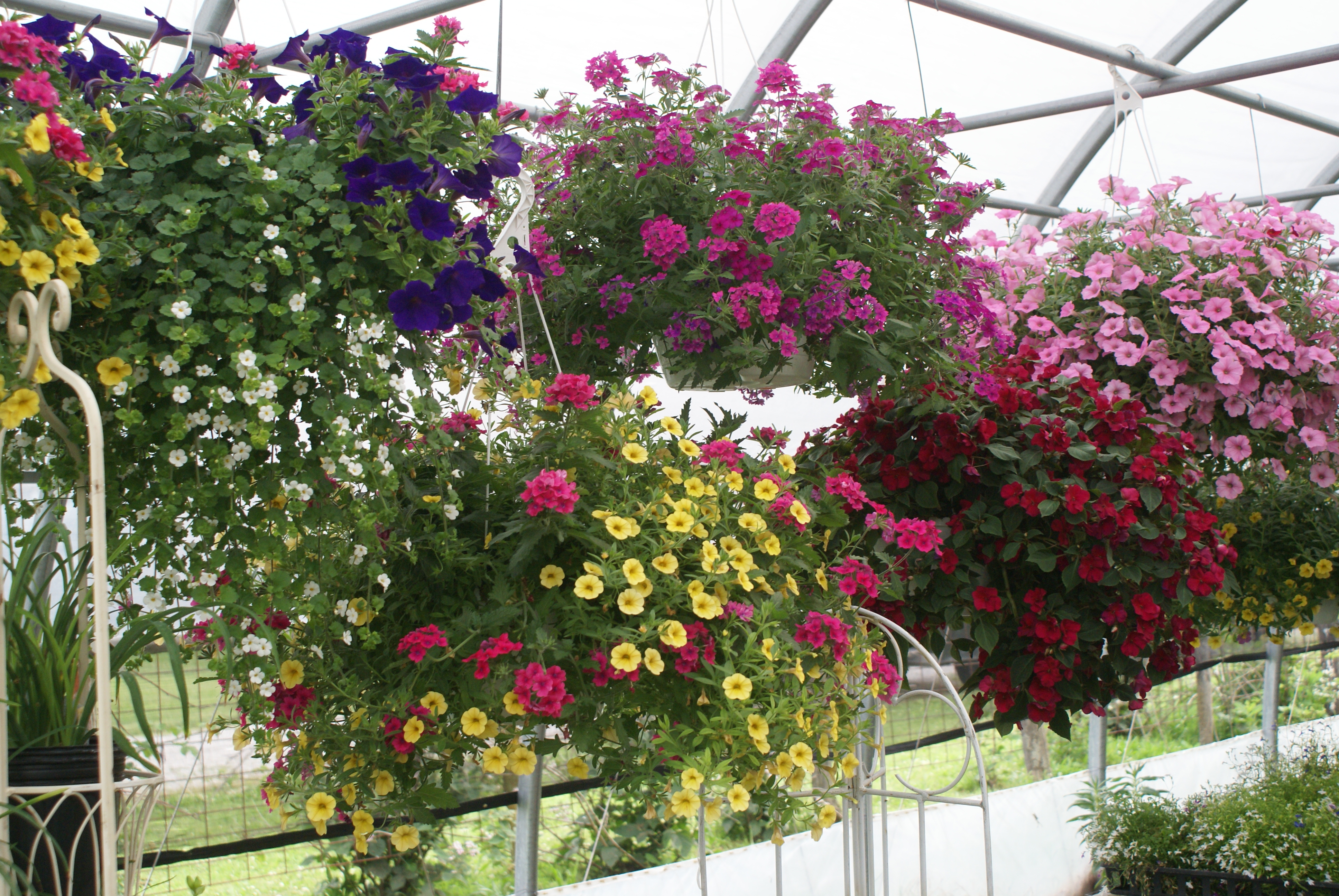 Knowing where to start can be
overwhelming! That's where I can help!

I'm excited to share my knowledge with
you during one on one virtual meetings.
Below you will find everything we will
discuss during our meeting.


The following is what we will cover:

Getting started with horticultural companies:
Choosing a wholesale brokerage company
Setting up wholesale accounts wiht brokerage companies
Working with a representative for the brokerage co.

Choosing what growing stations to order from
Placing wholesale orders


How many plants, trays and pots my greenhouse will hold
How to determine how many plants will fit in your greenhouse
Bench space, floor space and bars for hanging baskets
How many plants to order

When the best time is to place orders and best times for deliveries


Receiving plants

Unboxing your plants
Evaluating your plants upon arrival
Keeping your plants in good condition until transplanted

Invoices

Turning in claims
Paying invoices


Throughout our meeting, I will provide examples by showing photos and short videos

Starting a greenhouse business:
One hour meeting via Microsoft Teams
One on one coaching
$68.00

The following is step by step of how it works:
1. email me at greenhousecoaching@yahoo.com. We will discuss a time that works
best for both of us.

2. I will send you an ivoice to pay prior to the meeting. The invoice will be paid through
Paypal. You do not have to have a Paypal account to pay the invoice. There is an
option to pay with your debit/credit card.... or your paypal account if you have one.
3. Once the invoice is paid, I will send you a link to Microsoft Teams or Zoom
that will connect us at the time we agreed for the meeting to be held
4. We will hold a one hour meeting discussing all of the topics listed above

I do ask that we stay on the topics listed above


If you would like more information about me and my business before signing up, please
visit my facebook page where I post photos and videos of greenhouse and personal
garden to over 23,000 followers.
https://www.facebook.com/smithscountrygardens.


If you have any questions please email me at greenhousecoaching@yahoo.com


I look forward to working with you,
Kimberly Smith
Master Gardener/Coach

Smiths Country Gardens